Parish Development Model (PDM)
The parish Development Model (PDM) is a development approach conceived under the National Development Plan (NDP III).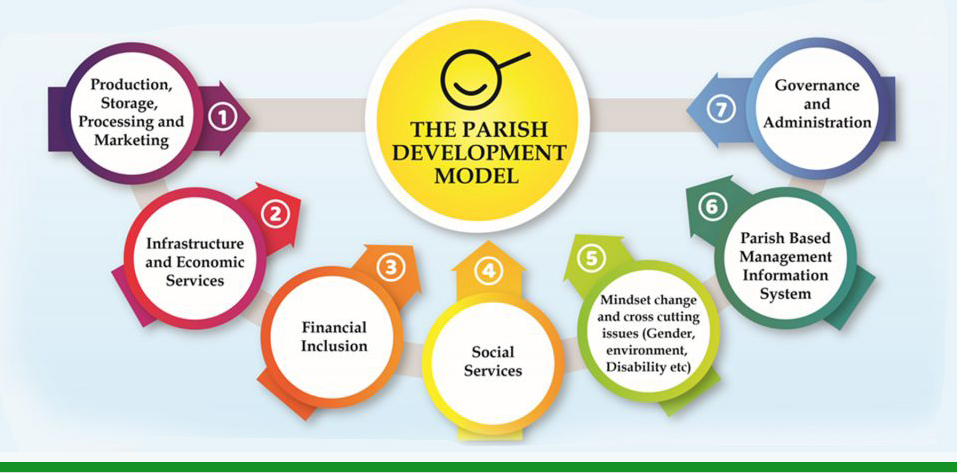 The Parish Development Model is premised on the model that the Parish Development Committee(PDC) together with common citizens as the end user of social services are better placed to identify and respond to their own needs, priorities, and direct use of resources.
Purpose
To deepen the decentralisation process; improve household incomes; enable inclusive, sustainable, balanced and equitable socio-economic transformation; and increase accountability at local levels.
The Model positions the PARISH as the epicenter of multi-sectoral community development, planning, implementation, supervision and accountability. Parish as the lowest reference unit for planning, budgeting and delivery of interventions to drive socio-economic transformation.
The PDM will create Wealth, Employment and increase Household Incomes.
The PDM has seven Pillars i.e.
   (1) Production, Storage, Processing and Marketing;
   (2) Infrastructure and Economic Services;
   (3) Financial Inclusion;
   (4) Social Services;
   (5) Mindset change;
   (6) Parish Based Management Information System
   (7) Governance and Administration.